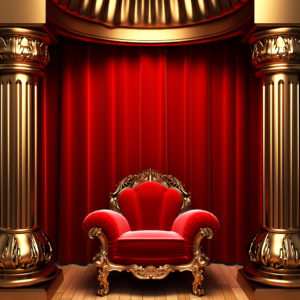 The last time I did one of these was back in 2011.
Back then there was a lot of wild change going on.
That wild change got a little out of hand and, well, it really hasn't been worth looking at the state of the good ol' Durosian Empire since then.
It's pretty much been in steady decline, despite some flailing attempts at reclaiming some of its former (or, at least, planned) glory.
Most of those attempts didn't last more than a post or two on most of my other web properties.
That, of course, led, to a lot of digital dust being gathered. (Not that this lack of follow-through stopped me from buying domain names for other ideas I had, mind you…)
In short, the last few years really haven't been good ones when it comes to all my pet projects. So we'll skip over the retrospective and focus on what isn't, what is, and what I'm aiming for.
Gone But Not Forgotten
There are a few sites that just won't be updated any more unless something really extraordinary happens. I won't be taking them down, for one reason or another, but they'll continue to gather dust.
How to Crush Without Being Crushed was a distinct casualty of time passing and things changing. There's no good way right now for me to do anything worthwhile with it.
Presence @ Durosia.com, my freelance site, will also remain in mothballs. I learned the hard way that I can't deliver freelance work when I'm working a day job.
My writing and gaming sub-domains for Durosia.com. Both of those were taken out by a patch I didn't apply before an exploit got into the wild. Not that there was really a lot to lose on either of them. I may get them back up and running sometime later this year, but there's currently not much point in that.
Moving Forward
There are a handful of things I'm planning on moving forward with over the next year. They fall into three categories: Projects, Events, and Interests.
Projects
The Searcher Journal, my metaphysical site, will be spun back up. Soon. Like maybe this weekend. I have a need to get back to some basics in this arena in my own life. In part to help recover from the past few years. In part to try to really figure out what I'm doing for the next few decades. So, Metaphysical Mondays may be returning very, very soon.
ToobTalk, my entertainment and review site, may get a little touch up and start getting new content again. I've been putting a bunch of stuff directly on Facebook (movie and show reviews, mostly short ones), so I may just try to get into the habit of doing those on my own property first.
Hat From Hell, my horror-flavored site, fell to the same unpatched vulnerability as a few of my other sites (was really too busy focusing on day job sites that needed the same thing done to worry about my own sites). I still have big plans for it, but need to put together a team and get content in order before I bother resurrecting the dead. Had hoped to get some of that done before the end of last year, but reality had different plans. We'll see what this year brings.
Durosia.com, right here, will still be serving as the hub of everything else. I just need to keep it spinning. And touch up the paint job a bit. Tune it a little under the hood. Maybe extract all the really old blog posts from their hidden archive on a different platform and finally transfer them over here with the newer stuff.
Events
Every year for the last few years, I've hosted two board game events: International TableTop Day and Kier's Spooky Game Day. Those will continue to happen, as people have generally enjoyed them and they give me an excuse to play at least some of the board games I've backed on Kickstarter.
I've been threatening to do some themed movie nights for well over a decade now. I want to get to at least two of them this year. That's mostly just a question of figuring out when people are available. I do low-key "couch movie nights" on any Friday I'm not doing other things (those are when I watch movies I've never seen before but have been meaning to get around to). I may try to make those a little more structured (but still low key) and then toss a few bigger planned movie nights out there.
I really don't have the venue for too much more than that.
Interests
I need to get back to getting out more. Or better at convincing people to come over and hang out. Either way, more trips out to movies, more impetus to get out to museums, lectures, and whatever else goes on out there in the world. More than just club nights.
Gaming, in general, is something I'll definitely be doing more of this year. I've already been lucky enough to have a more or less stable Apocalypse World game that I'm running and a semi-regular Call of Cthulhu game I've been playing in. I will have at least one more game that'll get pulled together for a new game coming out in February/March… that's going to be a year-long commitment of a couple of sessions a month. And there are a lot of one-off/short duration games I'd love to run or play in. Most of that will likely happen through Roll20.net, which has served me quite well so far.
There are also a couple of interest group-like things connected to some of my projects that I want to get up and running. But those, as usual, hinge on people being interested and able to participate (preferably in person), so those won't come easy. I'll see what I can fit in, but, really, it's all just more reason to get together with actual people more in settings where we can have actual conversations.
Roundup
So, that's about it. Things have not been good. Some things are dead. Some things aren't. And I'm mostly just trying to make some new stuff grow from the dried out husks that I have around here.
Guess we'll see how that goes.
Hopefully, you'll come along for the adventure.