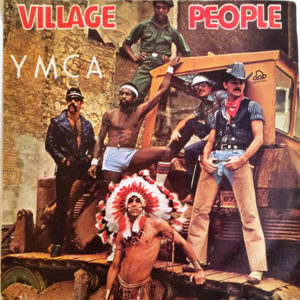 I've never been much of a dancer.
There are more than a few reasons for that.
General lack of coordination.
Near complete lack of interest in getting better coordinated for dancing.
These days, lack of desire in general.
And even when I was hitting the dance floor on a regular basis, I can't really say anything particularly graceful ever happened. Not on purpose, at least.
My theory has always been, "Yeah, I look ridiculous. Just like most of the other people out here."
But that doesn't mean there isn't a tune or two that pulls me toward that space where all the spinning lights are…
A song that makes you want to dance
As I've mentioned before, I was born in the 70s. That means I remember all of the 80s and a wee bit of the 70s. To the point: I remember when disco was the thing. Solid Gold was on TV every Saturday (even though I really didn't watch it) and Saturday Night Fever was still fresh in the public's mind.
Pretty much any show on TV in that time, at one point or another, touched on the whole disco thing (also on the heavy metal/hard rock thing… but that's another story) and it was on the radio all the time. All. The. Time.
I'm not really a fan of disco.
But, dammit, if it isn't fun. Especially the kind of crappy stuff that was overplayed. Over the decades, it's become more of a parody. Or, at least, referential to silly things (thanks to how it's been used in movies and TV shows over the years).
It's also got an infectious beat. And some of the most ear-wormy hooks outside of a Disney tune.
Try as I might, much like Kevin Klein's In and Out character, I just can't help it. And it looks just as ridiculous.
Especially when The Village People's YMCA comes on.
Because you know you've got to spell it out with your arms.
Runners Up